It's that Time of Year again! The stores are stocked with Pink & Red hearts, cards, candies, gift ideas, all promoting the celebration of the Love in your Life.
This display is often geared to celebrating A Love Relationship with someone outside of yourself, and yet what if you are not in a relationship? This all makes me ponder, "What if the Love in our life was focused inward?" An honoring, a celebration, gifts, attention, LOVE, all showered and bestowed upon Ourselves, and all year-long?
Just imagine yourself so Full of Self-LOVE that the overflow would be like a flowing river, spreading and connecting the essence of Love, Nourishment for Life, promoting Growth, Cleansing, and Washing away of hurtful debris. Now close your eyes for a moment and sit with that feeling…
It is through Self-LOVE that we can truly, Understand Love, Offer Love, and Receive Love, and since "The Love that you with hold, often becomes the pain that you carry," I'd say that it is TIME to get your Self-Love on!
And Self-Love is always at Hand!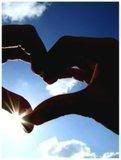 A few ACTS of Self-LOVE:
FORGIVENESS- forgiving others and yourself, releases anger and resentment that we carry and allows for more ease and flow into our lives.
TRUST- when you have trust and faith in yourself, others will too.
GRATITUDE- the act of being grateful is a magnet for more abundance and things to be grateful for.
Creative ACTS of Self-Love:
Make yourself a Love Card, and mail it.
Buy yourself a dozen, or two of Roses and then Bathe with the petals.
Write yourself a Love song, and sing it in the Mirror.
CREATE time in your day to have fun.
CREATE space in your home to Relax.
Engage in a Creative Meditation.
Or Create your Own ACT of Self-LOVE and I would Love to hear about it!
 And I would LOVE to support you with your Acts of Self-Love with this
If you haven't yet, Stop by my Facebook page, Hand 'n' Sole Goddess, and say "HI!"